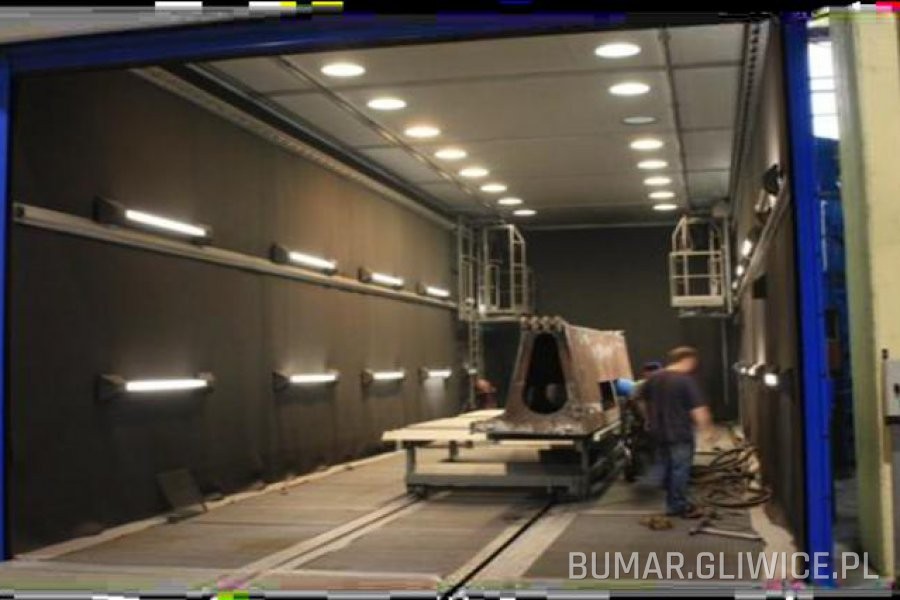 Laser cutting an punching
Trumpf laser cutting machines with operating field of 2000x6000 mm, maximum thickness of processed flat metal sheets: construction steel - 25 mm; CrNi steel grades - 20 mm; aluminium and alloys - 12 mm.
A CNC cutting machine to perform: oxyfuel cutting of carbon and low-alloy steel sheets, or plasma cutting of alloy steels and non-ferrous metals.
Technical specification:
Cutting operational field: 2000 x 4500 x 6000 mm
Standard oxyfuel cutting thickness: 100 mm
Standard plasma cutting thickness: 25 mm.
Stampings of any shape and configurations may be made in presses with capacity of 10 to 1000T.
Mechanical and hydraulic guillotine shears. Circular and band saws to cut any profile or tube up to Ø 250 mm, with angular settings of 0 – 60o.
Bending of sheet metal elements using press brakes with capacity up to 300T and max. length of processed elements up to 5000 mm.
Precision bending of tubes and profiles made of ordinary and stainless steels, and aluminium, performed with modern mandrel bending machines, equipped with control systems allowing t bending angles and elasticity to be set.
Wet painting (pneumatic, hydrodynamic): max dimensions of the element processed - 10000 x 6000 x 5000mm and max weight of 40000 kg; Shot blasting: surface cleanliness SA 2 ½, max element dimensions - 9000 x 6000x 3000mm and max weight of 40000kg